William B. Sharp BVM&S MRCVS
Veterinary Surgeon and Practice Principal
Liam moved here from Scotland to work for 3 months many moons ago, now Practice Principal and owner of Lisadell, he says it's been the longest (and most enjoyable) 3 months of his life!!! Professionally, he has an interest in all areas of racetrack and young stock medicine with particular emphasis on upper and lower airway disorders. In addition to clinical work, Liam is often seen on duty at Navan, Fairyhouse and Leopardstown race courses as well as at sales in Tattersalls and Goffs. He can also be found on Golf courses when he gets the time and enjoys skiing and watching rugby in the winter months.
Jennifer White MVB
Veterinary Surgeon
Jenny is from Kilkenny and joined Lisadell as an intern in 2004. After her internship she was given the opportunity to stay on as a Junior Ambulatory Vet and is still with us today! She is an invaluable member or our team here with a particular interest in stud and racehorse medicine. Away from work, Jenny likes to travel, watch movies and enjoys music and concert going, she is Bruce Springsteen's biggest fan! You'll always find her on the road with her side-kick Bazzle the Jack Russell in the passenger seat!
Simon Hennessy MVB MSc CertAVP(ESO)(ESST) MRCVS DipECVS
European Specialist in Equine and Large Animal Surgery
Simon joined us in 2015 having previously worked for Lisadell Equine Hospital as a locum seasonal vet in 2010. Simon graduated from University College Dublin in 2007 and went into mixed practice in Cork before moving to Australia as an intern in Goulburn Valley Equine Hospital. After this Simon worked as a stud veterinarian in Australia, New Zealand and Ireland for several years before joining the University of Melbourne as a surgical assistant.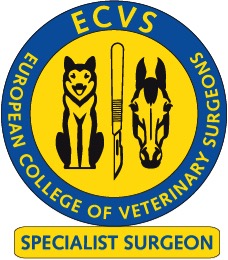 After a brief stint in the University of Glasgow, also as a surgical assistant, he moved to the University of Liverpool as a surgical resident. During this time Simon returned to Australia and performed numerous locum surgical externships in Helsingborgin, Sweden before finally returning to Ireland. Outside of work Simon enjoys dairy farming, sport and film.
Emma Chedgey MVB MRCVS

Veterinary Surgeon
Emma joined us in 2015 having spent a number of years working with a variety of horses and other species in a mixed practice in the Brecon Beacons in Wales. Originally from Dunmore East, Co. Waterford where she spent many years hunting and show jumping before the Veterinary career took over, she is enjoying being back in Ireland. Emma has a particular interest in reproduction, internal medicine and foal care. Outside of work, she enjoys skiing, travelling and catching up with friends.
Sarah Gayer MVB MRCVS
Veterinary Surgeon
Sarah came to Lisadell in 2016 having worked in mixed practice in west Clare when she first graduated. Following that she worked in an Equine practice in Berkshire, England. She then spent a year travelling and locuming around South America, New Zealand and South East Asia, before joining our team. Sarah is from Co. Cork and is particularly interested in equine internal medicine. In her free time enjoys a wide variety of sports including running and horse riding.
Livio Penazzi DVM

Veterinary Surgeon (Intern)
Livio graduated in Italy at the University of Turin and joined the team as an intern at Lisadell Equine Hospital in November 2018. He spent four months doing externship at the University of Lisbon and in a private practice in UK. He also worked for two months in Australia assisting senior clinicians. He has a particular interest in clinical nutrition, internal medicine and animal welfare. During his spare time he enjoys cooking, gardening and having a good walk with his horse Ideale.
Ferran Quingles Daví DVM

Veterinary Surgeon (Intern)
Ferran is from Barcelona, Spain, and joined Lisadell as an intern in February 2019. What he likes most is sport, medicine and animals: so horses are the perfect mixture of these three.
Before obtaining his title as a veterinary surgeon Ferran spent some months doing externships in both UK and Belgium.
He has a particular interest in sport medicine and lameness. In his spare time he enjoys music, cycling and cinema.



Júlia Casellas Casassa DVM
Veterinary Surgeon (Intern)
Júlia is originally from Girona and she studied veterinary medicine at Universidad de Zaragoza (Spain). She joined Lisadell Equine Hospital's team as an intern in August 2019. During university she did a few externships in equine hospitals in the United States and in Ireland. Júlia has a particular interest in internal medicine, lameness and foal care. In her free time enjoys traveling, visiting her happily retired horse and spending time with friends.

---
Stephanie Hanratty BSc.VN RVN

Head Nurse
Stephanie studied Veterinary Nursing in UCD during which time she worked as a nurse in Somerton Equine Hospital, Co. Kildare for a total of 4 and a half years. She has since become a valuable member of our team here in Lisadell where she has worked for the last 7 years. Outside of work, she is kept busy occupying her three doggies and looking after her own horses at home.
Irene Kavanagh RVN

Veterinary Nurse
Irene worked at Lisadell Equine Hospital for a number of years while studying Veterinary Nursing in Dundalk IT, she loved the job so much, she joined the Veterinary team here full time after graduation in 2014. In her spare time, Irene enjoys competing on her horses, Grooming dogs and playing Gaelic Football with her local team "Naomh Martin".
Hazel Coleman RVN
Veterinary Nurse
Hazel joined the Lisadell team in 2018 after nearly 4 years in Sycamore Lodge Equine Hospital on the Curragh. Hazel qualified as a Veterinary Nurse in 2015 from UCD. She has had a keen interest in horses from a very young age and that was the driving force behind her career choice. In her spare time, she loves to compete her ex-racehorse Lucky and keeps herself very busy playing Camogie and Gaelic football for her local clubs Clonard and Killyon.
---
Noeleen Kavanagh

THE BOSS!!!!!
Noeleen is our longest serving member of staff, having joined the practice alongside Peter Gibbons in the 1970's. She has enjoyed being part of the development of the practice into the hospital it is today. Outside of work, Noeleen enjoys travelling, walking and cycling.

Tracey Finnegan

Tracey joined the office team in 2015 as our accounts administrator. In her spare time Tracey enjoys reading, outdoor activities, hunting with the Meath Hunt and gaelic football.
Deirdre Sheridan
Dee first joined the team at Lisadell in 2002 and after a brief stint away and three children we are delighted to have her back in the office. Dee says she doesn't get much spare time, but does enjoy sitting down in the evenings when she gets the chance!!!
Michelle Daly
Michelle completed her degree in Equine Business in Maynooth University and has worked in racing and breeding ever since. She brings a wealth of experience to the office team in Lisadell. Outside of work Michelle enjoys yoga, running and riding her horse Tonto.